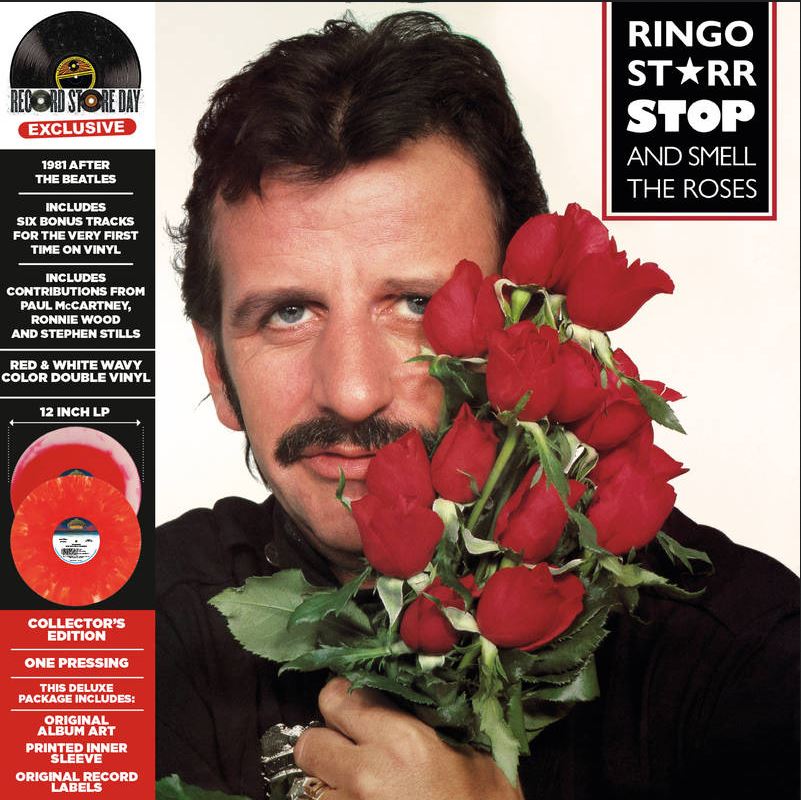 Auch von Ringo gibt es was zum RSD 2023:
"Stop And Smell The Roses" als farbige Doppel LP. Die Auflage liegt bei 2.500 und es ist ein Record Store Exclusive, d.h. der Vertrieb erfolgt nur über unabhängige Plattenläden. Die Bonustracks auf der LP 2 sind:
Wake Up
Red and Black Blues
Brandy
Stop and Take The Time To Smell The Roses (Original Vocal Version)
You Can't Fight Lightening
Hand Gun Promos
Das sind die Tracks, die 1994 auf der CD-Veröffentlichung die Bonustracks waren und das erste Mal auf Vinyl veröffentlicht werden.
Die CD wird, mit einer Auflage von 500 Stück, auch im Rahmen des RSD wiederveröffentlicht. Diese CD ist inhaltlich mit der von 1994 identisch.