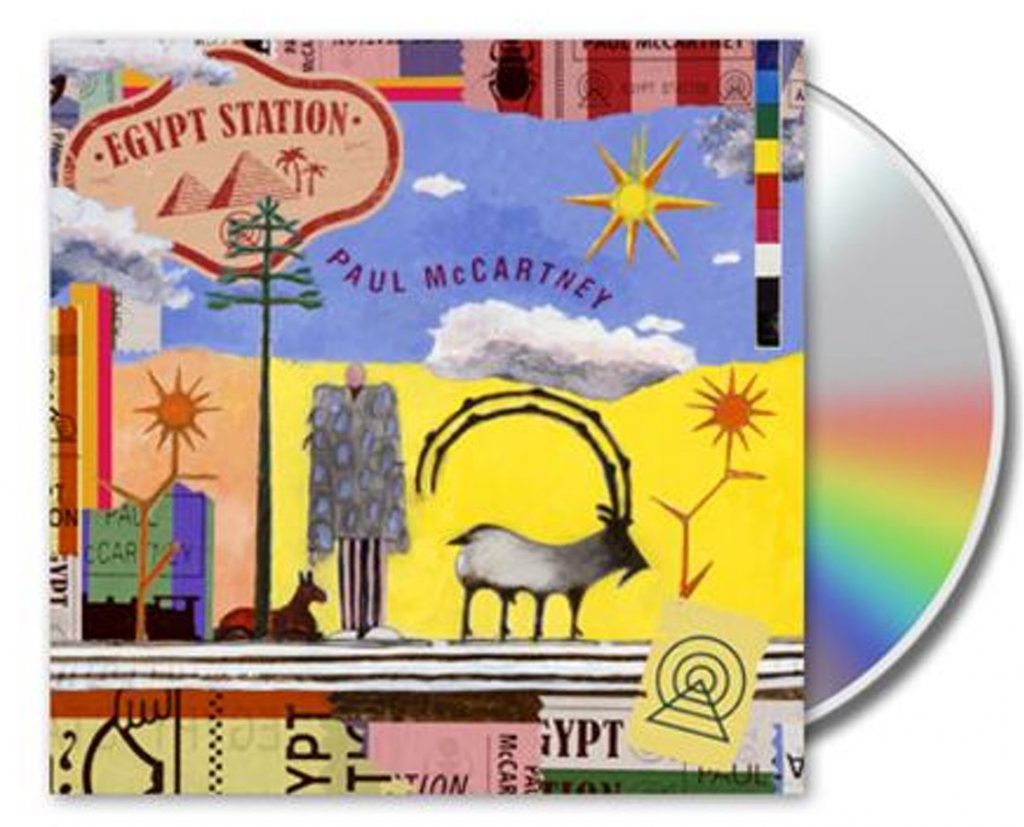 Standard CD, Capitol Records, 00602557696509
LP 140g Vinyl , Capitol Records, 00602567545040
LP 180g Vinyl Concertina, Capitol Records, 00602567545040
Special CD Concertina, Capitol Records, 00602567797470
Explorer´s Edition CD, Capitol Records, 00602577501470
Explorer´s Edition LP, Capitol Records, 00602577501487
Traveller´s Edition, Capitol Records
Tracklist – Standard Edition –
Opening Station – 0:42
I Don't Know – 4:27
Come On to Me – 4:11
Happy with You – 3:34
Who Cares – 3:13
Fuh You (Paul McCartney / Ryan Tedder) – 3:24
Confidante – 3:05
People Want Peace – 2:59
Hand in Hand – 2:35
Dominoes – 5:02
Back in Brazil – 3:21
Do It Now – 3:17
Caesar Rock – 3:29
Despite Repeated Warnings – 6:58
Station II – 0:47
Hunt You Down/Naked/C-Link – 6:23
Bonus Tracks – Special Edition –
Get Started – 3:41
Nothing for Free (Paul McCartney / Ryan Tedder) – 3:15
Die Special CD war nur in Geschäften erhältlich, die auch über einen stationären Handel verfügen. Für Deutschland war das "Saturn", in England "HMV" und in den USA "Target".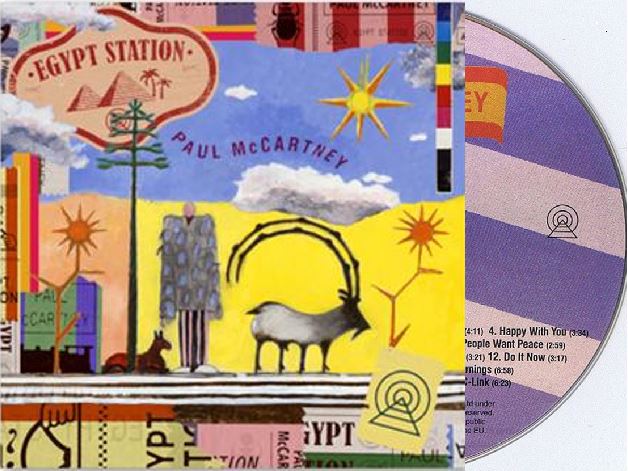 Nun sollte man meinen, dass acht verschiedene Versionen für eine neue Veröffentlichung genug seien. Capitol Records und Paul McCartney waren da aber entschieden anderer Meinung und setzten den Reigen der Veröffentlichungen munter fort. Zunächst erschien die sogenannte "Traveller´s Edition" des Albums.
Diese enthielt neben allerlei (merkwürdigen) Schnick-Schnack ein dritte LP mit Bonustracks, sowie einen USB Stick mit jeweils einem Video zu einem Song aus vier Promoauftritten zum Album, diese Songs fanden sich auch auf der Bonus-LP.
Tracklist Bonus LP
Get Started
Nothing For Free
Frank Sinatra's Party
Sixty Second Street
Who Cares (Full Length)
Get Enough
Come On To Me (Live At Abbey Road Studios 23.07.2018)
Fuh You (Live At The Cavern Club 26.07.2018)
Confidante (Live At LIPA 25.07.2018)
Who Cares (Live At Grand Central Station 07.09.2018)
Den kompletten Auftritt in den "Abbey Road Studios" vom 23.07.2018 findet man auf Spotify und den Auftritt in der "Grand Central Station" vom 07.09.2018 ist auf dem Youtubekanal von Paul McCartney verfügbar.
Doch mit diesen Versionen nicht genug mit Veröffentlichungen des Albums. Den McCartney wäre nicht McCartney, wenn da nicht noch etwas gekommen wäre. Die "Travellers Edition" wurde abgespeckt und auf 3LP/2CD als "Explorer´s Edition" veröffentlicht. Und natürlich gab es zwei Vinylversionen (einmal schwarz, einmal rund und bunt) und ein alternatives Cover.
In den deutschen Charts landete das Album am 14.09.2018 auf Platz eins und war damit das zweite Nummer eins Album, nach "Tug of War", von Paul McCartney in Deutschland. Von Musikkritikern und Fans bekam das Album überwiegend postive Kritiken.
Nach einer Auswertung von Chartmasters.org wurde das Album bisher weltweit 500.000mal verkauft. Das sind ca 170.000 Exemplare weniger als vom Vorgängeralbum "NEW".